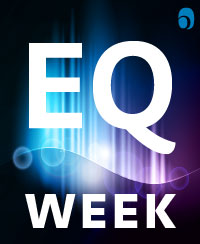 A Inteligência Emocional é a habilidade de integrar pensamentos e sentimentos com o objetivo de otimizar nossas decisões. Este conceito vem sendo difundido ao redor do mundo e grandes organizações têm compreendido a importância que a IE tem tanto na vida profissional quanto pessoal. 
Principais pontos que serão abordados:
Qual inteligência é mais importante para o sucesso pessoal e profissional, o Quociente de Inteligência Cognitiva (QI) ou o Quociente de Inteligência Emocional (QE);
O que é a Inteligência Emocional (IE) e sua importância;
Motivadores extrínsecos e intrínsecos;
Fatores que inspiram a motivação e a produtividade;
Como transformar os conceitos da IE, como ferramenta prática de utilização imediata.
O quê: Apresentação do seminário on-line como parte do EQ Week Festival 2014
[s3video s3url="EQW/KRONBERG5smaller.mp4″  width="624″ height="351″ /]
O apresentador: Carlos Aldan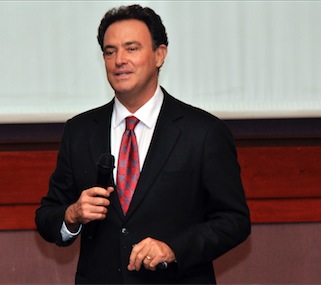 CEO e Fundador do Grupo Kronberg, é especialista em Life Coaching pelo Life Coaching  Institute (Greenville, Carolina do Sul, EUA), certificado pelo ICF, menbro fundador do Institute of Coaching Professional Association e filiado a Harvard Medical Hospital. É membro do Conselho Consultivo da Harvard Business Review . Formado em Antropologia, Sociologia e Ciências Políticas naSaint Olaf College (Northfield, Minnesota, EUA), tem MBA na Hull University(Hull,Inglaterra) e curso de História da França, Linguagem e Cultura naL'Université Catolique de L'Ouest (Angers, França). É conteudista para a Editora Abril e possui mais de 32 anos de experiência em Vendas, Marketing e Produtos, foi o Presidente responsável pela implantação do World Trade Center São Paulo e se desenvolveu em grandes empresas como Honeywell nos EUA, Johnson & Johnson,& ISS, Bunge e Aldutti & Wyatt. Responsável pelo desenvolvimento de mais de 60.000 profissionais na área de vendas, equipes de linha de frente, média e alta liderança. Alguns de seus clientes são Toyota, HDI Seguros, Care Plus, Hospital Santa Paula, Odebrecht, Sheraton. Sua missão é ter uma vida autêntica, prazerosa e levar contribuições relevantes para as pessoas que tocam sua vida.
Six Seconds supports people to create positive change - everywhere... all the time. Founded in 1997, the organization now has offices in 11+ countries and certified practitioners in over 100, and is the world's preeminent resource for putting emotional intelligence into action.
Latest posts by Six Seconds (see all)